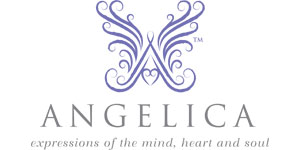 Angelica
With over 500 bracelets from which to choose and made in the USA using recycled metals, Angelica offers easily adjustable bracelets with charms that let a woman show how she feels, what she believes in and who she is. Angelica is from the Royal Chain Group, a 35-year-old, 2nd generation family-owned company and one of the country's leading and most respected manufacturers of jewelry. In addition, $.25 of each bracelet is donated to Generation Rescue, a national organization committed to improving the quality of life for those affected with autism.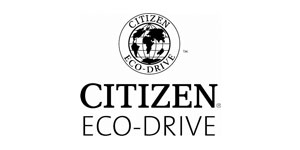 Citizen Eco Drive
Citizen Eco-Drive proves that style and sustainability can co-exist with ecologically-friendly timepieces. Utilizing the power of light, Citizen Eco-Drive technology converts light into stored energy to power the watch for at least six months, even in the dark. Fueled by light, it never needs a battery.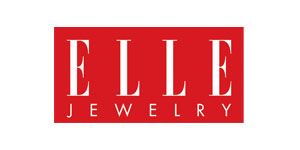 Elle Jewelry
Like the pages of ELLE Magazine, ELLE Jewelry evolves from season to season, as colors and fashion trends change for a look that is chic, modern and bold. ELLE Jewelry fuses fashion with high-polished 925 rhodium-plated sterling silver and the highest quality gemstones. Look for the genuine ruby logo on each piece of ELLE Jewelry which represents a woman's inner strength and beauty. ELLE Jewelry designs are contemporary yet timeless, an excellent accessory to current fashion and classic wear.
Shop our Elle Jewelry products View all

→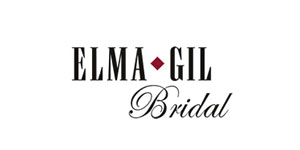 Elma-Gil
Elma-Gil offers diamond and colored stone fashion jewelry in 18 karat gold or platinum. Employing state-of-the art diamond cutting, casting and setting techniques, coupled with meticulous craftsmanship and a ten-stage quality control process, have earned us the reputation of America's premier jewelry manufacturer. With expert precision, we set only diamonds and colored stones which are cut to perfect proportions, all carefully matched for exact shape, color and clarity. At Elma-Gil, perfection is an obsession.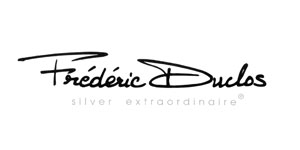 Frederic Duclos
Frederic Duclos is an award winning French designer of contemporary sterling jewelry. Established in 1984, this family owned studio is based in Huntington Beach, California. The designer recently won two first place awards in the Jeweler's Choice Award competition for 2014 as well as finalist awards in 2013 and 2012. In addition, Frederic Duclos is a prestigious Designer of Distinction through the SPS. Each piece of jewelry is exclusively hand crafted in Europe, and reflects Frederic's paramount attention to detail. The gems used in each piece are carefully chosen and all of our jewe...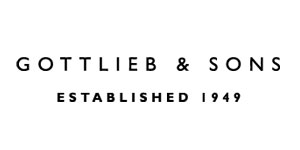 Gottlieb & Sons
Founded in 1949 by Saul Gottlieb, a manufacturer of fine, handmade platinum jewelry, Gottlieb & Sons has grown to be a leader in the international jewelry industry. Our goal is to create jewelry that reflects the high standards that our family has set for over half a century. Our jewelry is distinctive; it is cultured and sophisticated. It is fashionable, and fashion-forward. Our jewelry is well designed and well made. Our brand appeals to an upscale, lifestyle-driven consumer, who enjoys luxurious jewelry and appreciates quality.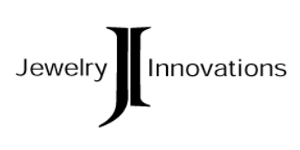 Jewelry Innovations
Jewelry Innovations, Inc. has been serving the jewelry industry for over 25 years. We pride ourselves on our innovative programs; including our diamond bridal collection, alternative metals jewelry and sterling silver fashion line.In 2013 we introduced the best metal in the world, Vitalium. Vitalium is pure white, hypo-allergenic, easy to remove and does not chip,break or oxidize.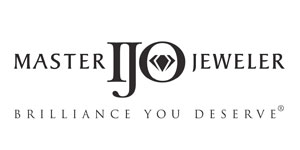 Master IJO Jeweler
As a Master IJO Jeweler, we practice strict ethical values that concern trust, integrity, expertise, and honesty. The Master IJO Jeweler Collection is a result of IJO designers who work together to join magnificent craftsmanship with elegant designs. This collection of fine jewelry is exclusive to Master IJO Jewelers.
Shop our Master IJO Jeweler products View all

→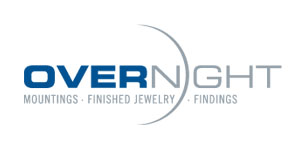 Overnight
Some style is legendary. Since their establishment in 1994, Overnight has grown into one of the most fashion forward, service-based, reliable jewelry suppliers in the industry. To this date, Overnight has nearly 50,000 styles in its tremendous jewelry supply. As an "in stock" company, meeting the demand for immediate goods has always been Overnight's specialty.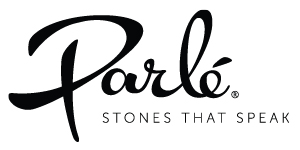 Parle
At Parlé, we design and handcraft original jewelry with amazing color gemstones. From Opals, rainbows formed in the earth 100 million years ago, to Sapphire with the colors of the sky and ocean worn by Royalty, to classic Ruby & Emerald. Parlé features only "Stones That Speak"! Let us color your world and find the perfect collection of colored gemstone jewelry that speaks to you.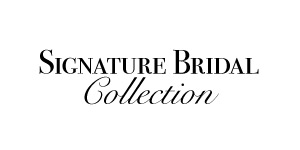 Signature Bridal
The Les Olson Jewelers Signature Bridal Collection is hand-crafted right here in our store. There are several styles available, from intricate Victorian designs to modern fashions, or we can start from scratch and create anything your heart desires. Settings are available in 14K or 18K in white, yellow or rose gold, or two-tone. Please visit us today and let us create a jewelry design that you will cherish forever.
The Sisterhood Collection
Designed by Pamela Shinsky The Sisterhood Collection is a collection of silver and gold jewelry for woman whose hearts are joined together by laughter, tears and joy. The endless circles represent the connection women have through this beautiful journey of life.10% of all proceeds from the Sisterhood collection will be donated to the BL Foundation which supports cancer research and support services.
Shop our The Sisterhood Collection products View all

→