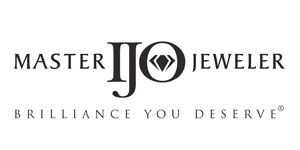 Master IJO Jeweler
As a Master IJO Jeweler, we practice strict ethical values that concern trust, integrity, expertise, and honesty. The Master IJO Jeweler Collection is a result of IJO designers who work together to join magnificent craftsmanship with elegant designs. This collection of fine jewelry is exclusive to Master IJO Jewelers.
Shop our Master IJO Jeweler products View all

→
Sea Life
Custom designed and made in our Palm Harbor, Florida jewelry studio, our sea life collection is inspired and created for the sea lovers out there. Always custom made with the finest metals and stones at Les Olson Jewelers.
Shop our Sea Life products View all

→
Stackable Rings
Dainty, fun and great for stacking, our stackable collection offers something for everyone at a price they can afford. Custom designed and made in our Palm Harbor studio always.
Shop our Stackable Rings products View all

→
The Sisterhood Collection
Designed by Pamela Shinsky The Sisterhood Collection is a collection of silver and gold jewelry for woman whose hearts are joined together by laughter, tears and joy. The endless circles represent the connection women have through this beautiful journey of life. 20% of all proceeds from the Sisterhood collection will be donated to the BL Foundation which supports cancer research and support services.
Shop our The Sisterhood Collection products View all

→